REASONS WHY ONE SHOULD CHOOSE VMS OVER MANUAL SIGN-IN SYSTEM
In today's date, security is considered to be one of the topmost priority, considering the increasing crime rate in our country and all over the globe. Any facility, be it hospitals, schools, or a corporate organization. A visitor management system is a must for all. Although the old technique of manual sign-in has prevailed for a long time now, yet they haven't proved to be very successful. Visitor Management System is your ultimate solution to get rid of all your worries about your security and the ones around you. And aside from providing you security, it also provides your visitors a hassle-free check-in and check-out facility.
There are a lot of reasons why you should choose visitor management system over manual sign-in process. Few of them are listed below: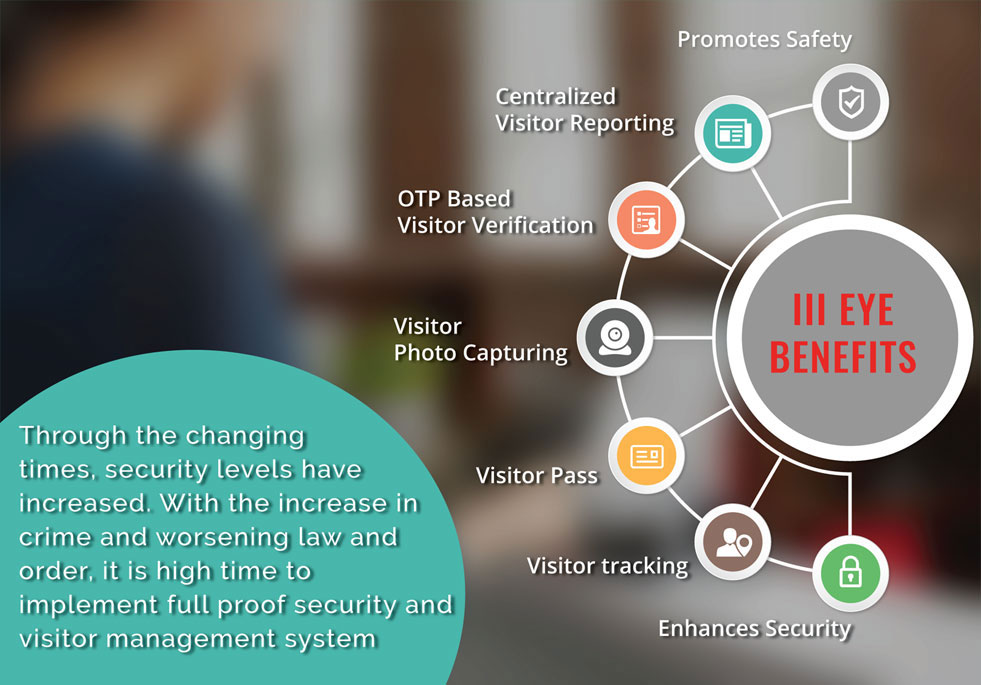 SECURITY AND SAFEKEEPING:
Visitor Management System is far more persuasive when it comes to safety and security of your premises. In the manual sign-in process, visitors make entries and you can never be sure if the information provided is true or not. And anyone who is visiting your premises can easily access your visitor log easily. VMS ensures that each of the visitor's details mentioned is true by sending a One Time Password (OTP) and with it your actual check-in time, which leaves no chance for a fake entry.
RELIABLE AND ACCURATE:
As mentioned above, the visitors verification is done through OTP. Therefore, the details of the visitor are accurate and cannot be retailored. This then makes sure that the data is reliable and can be used whenever and wherever called for.
YOU CAN PRE-REGISTER TOO:
This system can be proven productive for a number of reasons, one of them being the characteristics being the pre-registration of visitors. Whenever a visitor comes to your premises, they need to make a manual entry. But with the help of VMS, a visitor can pre-register his/her arrival and avoid the long queues of waiting at the reception area. The host will be pre-informed of the visitor's arrival by the security officials and the they can be on their way.
EFFICIENT MONITORING SKILLS:
Every single one of your guests cannot be accompanied by the security officials to check if they are actually in your premises or just roaming around. The visitor management system has this effective system where when the visiting time is over, the security officials get instant notification regarding the visitors who no more have any work in the premises and hence, they can manage accordingly.
GIVES A LONG-LASTING EFFECT:
A tech-savvy premises where the security and check-in system works so smoothly and gracefully will definitely leave a long-lasting effect on your visitors. It makes them feel valued and gives a good impression about your organization.
WHAT IS III EYE VISITOR MANAGEMENT SYSTEM?
III EYE Visitor Management tracks each and every person who comes in to your premises. A visitor can be a delivery man, a contractor, a customer, or a person who has come to apply for a job. Basically, every other person who is not an everyday full-time worker will be listed as a visitor. III EYE Visitor Management System tracks all the visitors in a formal and legal way.
How many people visited your premises today? How many came by yesterday? And who came by on April 13, 2017 at 4.15 pm? Maybe you know the answers to question 1 and 2 but you probably struggled answering the last one. And even if you manage to find out, it would take hours to pull out the old visitor sign-in register and then you will have to count the entries manually.
Even while reading the entries, you will definitely have a hard time reading out the names.
• What if someone checked in but then forgot to check out?
• They may still be hiding somewhere in the premises.
• You can never be sure if the check-in or check-out time is correct.
• Who came to visit who? Did they even mention their or the host's name correct?

And the problem doesn't end here. When some visitor arrives at your premises, who is there to receive them? Maybe there's a receptionist or maybe they're just roaming about looking for someone to come by and guide them about where they need to go. There are many buildings who have lobbies unattended. Which then means that anyone can come over anytime and walk in inside whichever office they feel like. These are some of the basic problems that almost every organizations encounter all around the world. And this is where we come to your rescue. III EYE Visitor Management System provides you with the best solutions, where we have a team to highly trained and dedicated